10 Best Attractions In London To Fuel Your Obsession
If you're planning a trip to the capital in the near future, then you're going to want to know what some of the best things to get up to during your time in the city.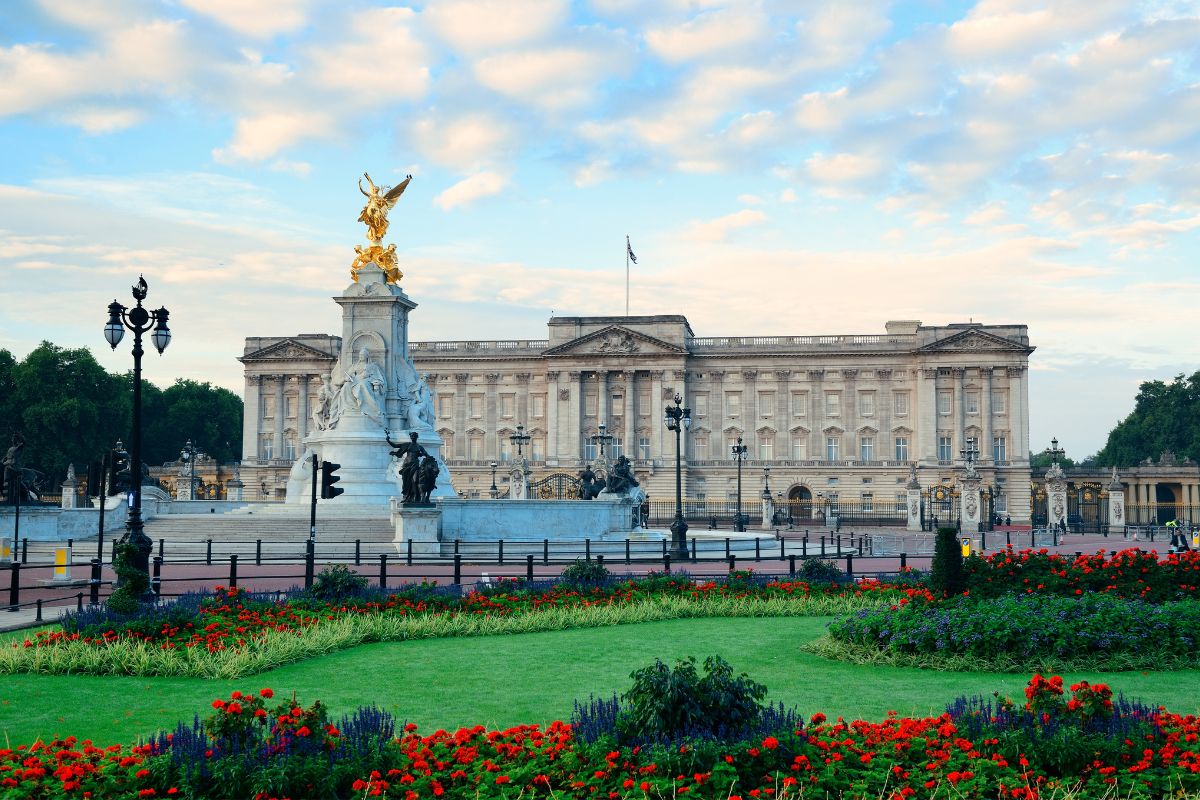 London is a magical city filled with character and interesting things to do around every corner, so it doesn't matter what sort of thing you're looking for when you visit London, you can guarantee that there is going to be something you'll enjoy!
However, if you've never been to London, then there are some essential attractions that you need to make a point of visiting during your time in the big city, and without them, you'll have people wondering if you ever visited London at all!
So, for the best guide to some of the most popular attractions in London that will only deepen your obsession for this amazing city, then read on!
Natural History Museum
If you're someone who is interested in learning all about where we came from and the world around us, then chances are you'll appreciate a visit to London's magnificent Natural History Museum.
The museum has exhibitions on a whole range of different things, and as many other people will tell you, you could easily spend an entire day wandering around this huge building marvelling at all there is to see!
Some of the rarest animals in the world have been preserved here for you to see, including a 40 million year old spider, and a life-sized blue whale!
The museum is mostly free, however, some specific exhibitions might require you to purchase tickets, but it's still a great attraction to visit.
National Gallery
If you're somewhat of an art connoisseur, then why not pay a visit to London's National Gallery (Also Check out What To Wear For London In The Spring)?
This iconic gallery is not only used as a location for numerous different films, but it's also home to some of the most iconic pieces of art in the world, with works from people such as Botticelli, Van Gogh, Titian, and da Vinci all residing in this magnificent building.
The National Gallery is also super accessible, as it's found in Trafalgar Square, so even if you've never made your way around London before, you should have no problem with finding your way to it!
Plus, Trafalgar Square is well connected to lots of other great places to visit in London, so that makes the National Gallery a great place to visit if you're just looking to break up your journey across London!
Westminster Abbey
Known worldwide as one of the most beautiful buildings in London, Westminster Abbey is considered to be one of the most important UNESCO heritage sites found in London, and has long been the home to many of the most important ceremonies in British history, including royal weddings, and funerals.
The architecture of the abbey is partly why so many people are drawn to it, and it certainly is a building that you could simply marvel at all day long, however, that's not the only reason why people visit it.
Westminster Abbey has been visited and used by the Kings and Queens of Britain for centuries, and is even the resting place of UK's greatest ever writers, such as Jane Austen, and William Shakespeare, so it's definitely worth a visit if you have a deep interest in this immensely historic building!
Buckingham Palace
For those who visit London and aren't from the UK, the fact that the British have a monarchy is one of the most fascinating things about this country, which is why so many tourists will make a point of visiting Buckingham Palace during their time in London.
Although many people will simply turn up to take in the grandeur of the palace from outside of the large gates that encompass the entire building.
Did you know that in the summer you can actually take a trip around some areas of the palace? Getting tickets to explore the palace is difficult as the palace is only accessible for a short amount of time, and the areas you can explore are slightly limited.
However, it's certainly worth it to be able to explore the State Rooms, look at some of the artefacts and treasures held there, and pay a visit to the famous lake!
IFS Cloud Cable Car
There's no denying that London can be an expensive city to visit (Also check out Best Hostels In London), and sometimes it's hard to know what to do in the city that will provide you with the best experience without spending a lot of money.
Our recommendation is to make your way down to either the Royal Docks, or Greenwich Peninsula, where you'll be able to travel across the Thames to the other side in style in one of the cable cars!
These cable cars depart from each side every 30 seconds, and they're a great way to get a glimpse of the city from the sky at most times of the day, as they're open till 9PM on Mondays – Thursdays, and Sundays, but open till 11PM on Fridays and Saturdays!
The ride will last between 5 or 10 minutes depending on the time of day, but this might be something to avoid if you dislike heights.
The Shard
The most recent addition to the London skyline, the Shard is the tallest building in the UK, and the 7th most tallest building in all of Europe, which means that if you're looking to get a birds-eye view of London, then you should definitely pay a visit to The View From The Shard!
Tickets might be pricey for some, but the views you're provided with are simply unparalleled, and to say you've actually been in The Shard is something that not everyone gets to do during their time in London, so it's a great way to do something out of the ordinary, especially in comparison to the other hordes of tourists descend on the city each year.
Tower Of London
One of the reasons people like visiting the UK, and especially London, so much is due to the immense amount of history that you can find all over, and nothing says history like the incredible Tower of London!
Although you'll have to pay to visit, you'll be provided with a tour guide in the form of one of the Yeoman Warders, who will provide you with all of the information you need to know as you make your way around this amazing 900 year old building, which has played home to some of the most important events in British history.
The Tower of London has been used as a royal palace, a prison, a place of execution, a zoo, an arsenal, and of course, it is where the Crown Jewels are kept.
There are a variety of different things to see (Also check out Amazing Things To See In Philadelphia) within the tower, and of course you will be able to feast your eyes on the incredible Crown Jewels for yourself, no stealing though, as they're heavily guarded day and night! 
Warner Bros. Studio Tour London
For those of you who are visiting London as a non-Brit, chances are one of your first times seeing the UK was in the form of the famous Harry Potter films, which inspired an entire generation of children.
So if you consider yourself a Potterhead, then no trip is complete without paying a visit to the Warner Bros. Studios in London, which is where you can see some of the props, costumes, and sets that were used in the making of the Harry Potter films!
You'll even be able to step inside to recreate scenes from some of the most iconic locations from this magical series, including Dumbledore's office, the Great Hall, and Hagrid's hut.
Tate Britain
Filled with the biggest collection of British art in the world, the Tate Britain is an absolute must for anybody who wants to explore the rich creative history and culture of the UK!
Whether you choose to view the gallery by yourself, or as a tour, is up to you, but you can easily get lost due to its vast size!
London Eye
Of course, no trip to London would be complete without a ride on the famous London Eye. You might have to queue for a little while before you get to ride, however the view you can get from this famous landmark makes it worthwhile!
The ride itself takes a short while, so make sure you get some photos of yourself whilst you're up top!
Conclusion
So, there you have it, our guide to 10 of the best attractions that you should visit in London that are sure to fuel your obsession for this incredible city even more.
Remember, there's more to do than just this though, so get exploring, and you're sure to find something incredible!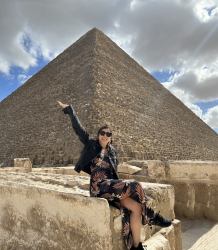 Latest posts by Claudia Torres
(see all)