10 Best Photo Spots In Costa Rica
Some of the most breathtaking natural beauties in the world may be found in Costa Rica, including cloud forests, active volcanoes, and undeveloped beaches all along the gorgeous Caribbean and Pacific coasts.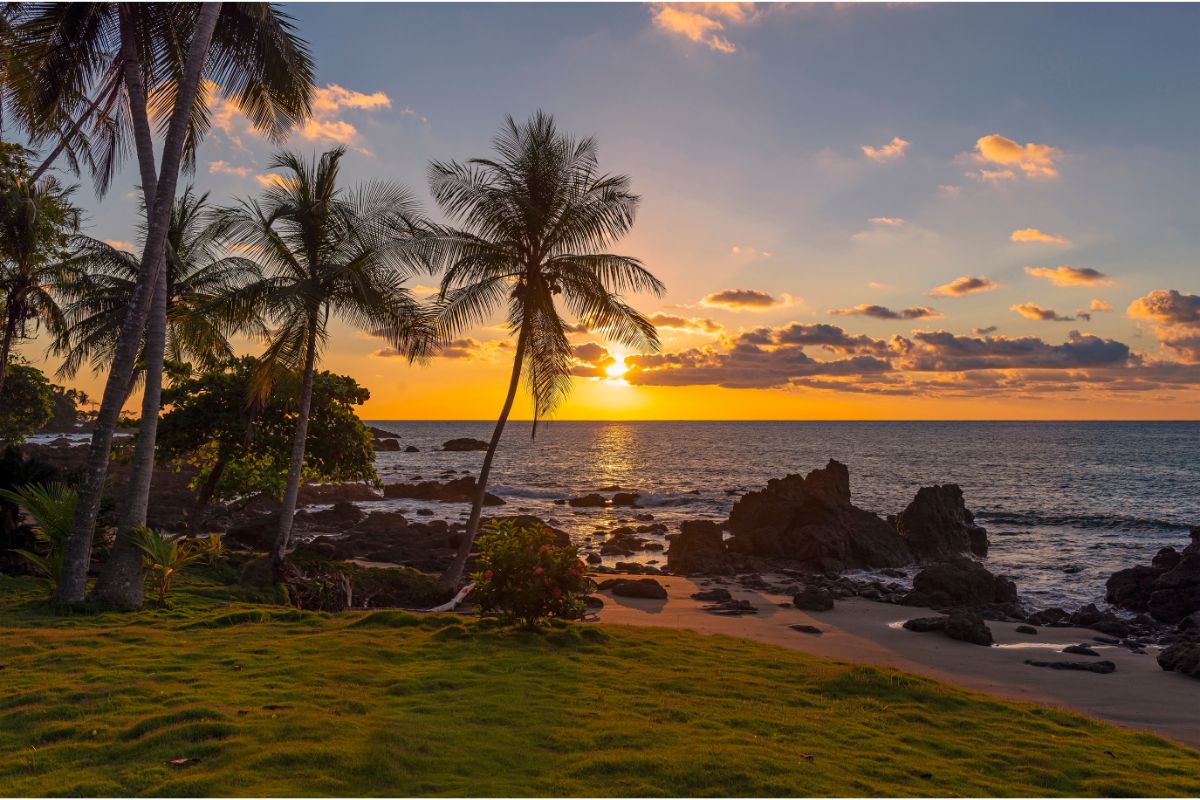 More than 500,000 different animal species can be found in this Central American nation, which is well known for its biodiversity.
There are countless unique locations and tourist attractions in the nation.
There are many lovely places to visit in Costa Rica, from active volcanoes to unexplored rainforests. Imagine having countless opportunities and ways to learn.
The pure variety that Costa Rica offers is without a doubt the nicest feature about the country.
Wondrous beaches along the Caribbean Coast, the parched plains of Guanacaste, Arenal's towering magnificence, the Cloud Forests, and many more.
If you're an avid photographer, you won't be short of jaw-dropping shots in Costa Rica.
Check out our list of the 10 most amazing photo spots (Also check out Best Photo Spots In Edinburgh) across the country.
Top 10 Photo Spots In Costa Rica
There is an abundance of beautiful photograph opportunities in Costa Rica, and here we've selected the best 10 of many.
So, get your camera out and begin your Costa Rica photography adventure!
Poas Volcano National Park
Want to visit an active volcano and take some mesmerizing photos?
Drive an hour and a half from San Jose to this amazing national park, where the volcano is surrounded by 16,000 acres (6,475 ha) of parkland.
The most recent eruption, which released smoke and material into the atmosphere, occurred in 2019.
Today, it's a well-liked tourist site with many hiking routes and vistas over a heavily forested and animal-populated area.
La Fortuna Waterfall
You'll need to travel through the rainforest close to the border of the Arenal Volcano to access La Fortuna Waterfall, which is an hour's walk from the center of La Fortuna.
One of the nation's most stunning waterfalls, with a dizzying plunge of around 246 feet, awaits those who are willing to climb down the canyon (75m).
You can swim in the creek and tiny rapids just below the fall for a nominal admission fee.
Corcovado National Park
The biggest park in Costa Rica, Corcovado National Park, draws ecologists and ardent tourists anxious to explore its richness.
It is one of the most biodiverse locations in the world, with a vast area of roughly 164 sq mi (424 sq km) with inhabitants like jaguars and macaws.
To thoroughly explore the terrain, go on a jungle expedition.
The Beaches Of Guanacaste
The definition of a tropical paradise is found on the Guanacaste beaches, which stretch from the country's northwest corner.
Think of verdant vistas, gentle beaches, and crystal-clear waters ideal for surfing, swimming, diving, and fishing.
In addition to being a prime location for all of the aforementioned, Tamarindo Beach is also one of the main locations for leatherback turtle nesting.
From November through April, these threatened animals occupy the beach, excavating nests up to 3 feet (1 meter) deep as well as laying eggs before swimming back out to sea. If you're lucky, you might catch some on camera!
Tortuguero National Park
Only a plane (You might want to check out Pros And Cons Of Delta Airlines) or a boat can get you to Tortuguero National Park, but the endeavor is well worth it.
There are eleven habitats in this area, including mangroves, beaches, lagoons, marshes, and rainforests.
The national park, which was once a group of volcanic islands, is also a place where green, leatherback, and hawksbill sea turtles lay their eggs.
You might see one of the seven different types of river turtles and the threatened species West Indian manatee if you travel inland along the widespread range of freshwater streams and lagoons.
Tortuguero has no roads, thus it's best to take a tour to make it easier to get there.
Manuel Antonio National Park
The national park of Manuel Antonio, which was formerly an archipelago of volcanoes, is its main draw.
It has a variety of natural environments and thus is home to several threatened species, including squirrel monkeys.
Hike through the beautiful jungle undergrowth with your camera on hand before relaxing in the adjacent busy town.
For a genuine immersion in Costa Rican culture, think about booking a stay at one of the opulent condos all along white sandy beaches or a small refuge in town.
Dip into the cool waters of the popular beaches, like Playa Espadilla or La Playita, during the hot evenings.
These are some of the most beautiful beaches in the world, so you won't want to miss adding them to your photo album.
Monteverde Cloud Forest Reserve
With an amazing 2.5 percent of the world's biodiversity contained within its 25,946 acres (10,500 ha), Monteverde Cloud Forest Reserve is among the finest examples of ecological tourism in the world.
You can see it as part of Culture Trip's spectacular small group Costa Rica journey.
Upwards of 2,500 species of plants, 100 mammalian species, 400 bird species, including the quetzal, and 120 reptilian species can be found in the forest.
Join 70,000 other tourists each year and set out on one of the numerous guided tours or hike a route alone.
Santa Teresa
One of the most picturesque tiny fishing communities in the nation is Santa Teresa, which is located on the Nicoya Peninsula.
It is a popular travel location for adventure enthusiasts, including experienced and beginner riders of horses as well as avid hikers.
Would you like to see the rain forest? Get a tour of the canopy.
The neighboring Cabo Blanco Natural Reserve, Costa Rica's first protected area and home to an important seabird sanctuary, continues to play a crucial role in the nation's animal conservation efforts.
Arenal Volcano
The Arenal Volcano, which has a majestic cone shape, is one of the most stunning volcanoes and scenic views in the world; in fact, thousands of years ago, even tribes thought of it in such a way.
The volcano, dormant since 2010, attracts thousands of tourists every year.
Visitors can now stroll through the tropical rainforest of Arenal National Park while taking in the area's spectacular wildlife and old lava paths.
Cocos Island
The only island in the eastern Pacific with an amazing tropical rainforest is Cocos Island, located 342 miles (550 km) off the coast of Costa Rica.
Its distinct beauty served as a major inspiration for the Jurassic Park film series.
Scuba divers now come from all over the world to explore its 20 dive spots and get up close and personal with hammerhead sharks, rays, moray eels, and dolphins.
Only a select few Costa Rican rangers are permitted to live on the isolated island, therefore you can only visit it on a liveaboard dive boat operated by a reputable Costa Rican dive shop.
What Are The Top Adventure Destinations In Costa Rica?
Adventure and culture attractions become more prevalent as you travel inland.
Many people think of Arenal Volcano as Costa Rica's adventure capital.
Utilize a tram, a zipline, or nature trails to explore the lush rainforest that surrounds the stunning Arenal Volcano.
Sport fishing, kayaking, and paddleboarding are available in the nearby Arenal Lake.
As you unwind into the evening in the renowned mineral-fed Arenal hot springs, the views here never get old.
Birdwatchers and wildlife lovers can easily access the Monteverde Cloud Forest by boat.
There are numerous magnificent Cloud Forests in Costa Rica's interior's Central Highlands.
Exploring off the beaten road is an excellent reason to go bird-watching, hiking, or riding a horse.
The capital city of San Jose is located in the surrounding central valley of Costa Rica, which is home to the country's central highlands.
Discover the colorful Sarchi oxcarts, coffee farms, and neighborhood parks and museums.
Do you need to know the top rafting locations in Costa Rica?
The Pacuare River is one of the top destinations throughout Costa Rica for rafting.
It provides some of the world's top whitewater rafting opportunities!
What Are Some Of Costa Rica's Lesser-Known Tourist Destinations?
What should you do next if you wish to see some of Costa Rica's less well-known sites?
The intense variety of Costa Rica has also resulted in some lesser-known options for the discerning traveler!
Discover some of the most fascinating facets of Costa Rica's past by going to the National Museum, Children's Museum, Gold Museum, or Jade Museum in San Jose.
The largest pre-Columbian item collections are found at the Gold & Jade Museums (respectively).
You can spend a few nights visiting Villa Blanca Inn in the middle highlands, where Costa Rica's genuine warmth and customs have been preserved, or you can explore Peace Lodge to see the magnificent butterfly gardens.
Final Thoughts
Showing off your most recent exotic vacation with a collection of stunning photos is lots of fun.
A remote hot spring encircled by rich tropical vegetation, a spectacular towering active volcano, or an adorable sloth swinging lazily from a tree are all examples of such natural wonders.
Furthermore, Costa Rica is definitely Instagram-worthy, in case you hadn't noticed.
Mysterious, exotic, and breathtaking, are the words we'd use to describe this magnificent country.
To make your photos interesting and unexpected, Costa Rica offers a little of everything.
Our top selections for the best photo locations in Costa Rica are those listed above – and you're sure to have a photo album brimming with spectacular pictures by the end of your vacation!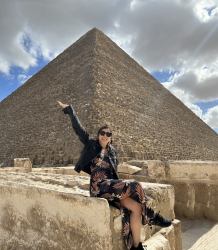 Latest posts by Claudia Torres
(see all)