10 Most Beautiful Towns In Italy [From Sorrento To Portofino]
Italy is a country known for its scenic beauty, delicious food and incredible weather, making it a popular destination for tourists.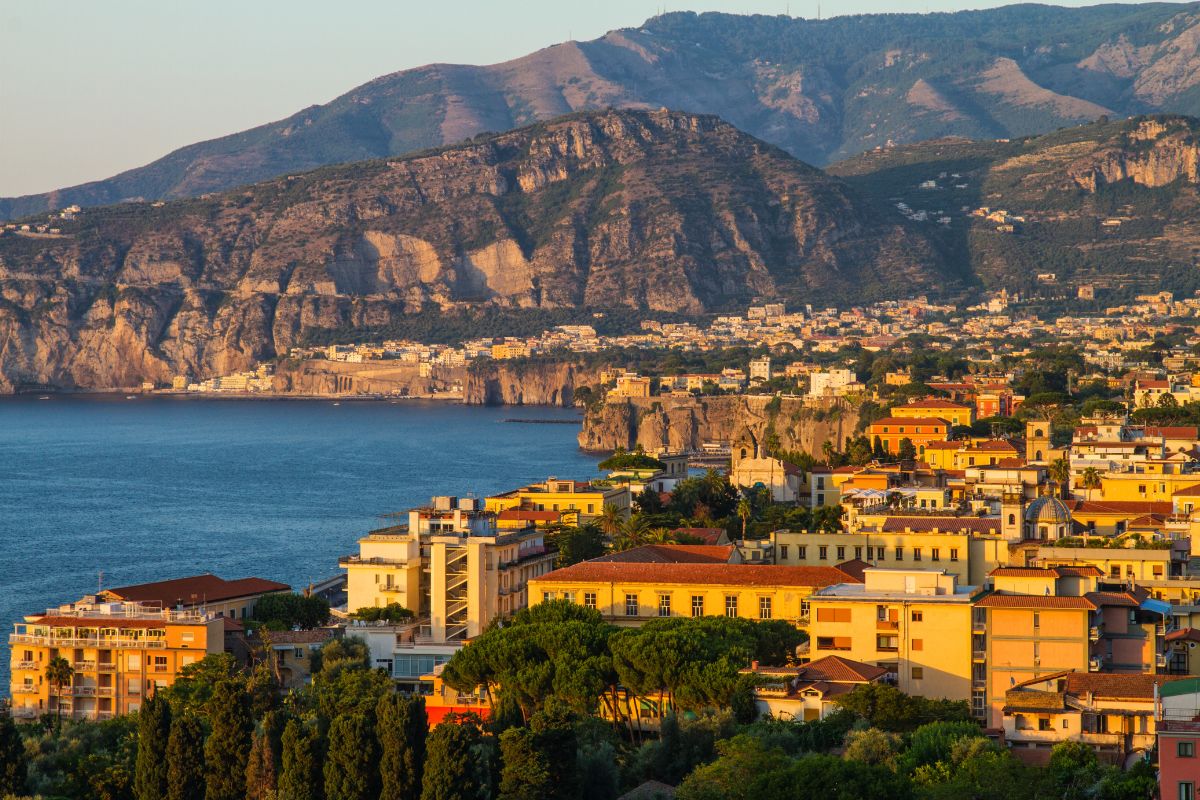 There is so much to see in Italy and so many potential towns and cities to visit, so much so that it might be a little bit overwhelming when it comes to choosing where you want to go, especially if you have not been to Italy before.
If it is scenic towns that you are looking to visit during your time in Italy, then keep reading, as we are going to be looking at ten of the most beautiful towns that you will definitely want to visit at some point during your stay in the picturesque country of Italy. Let's get started.
Nestled in the hills of South Tyrol in Italy, you will find a historically charming medieval town known as Glorenza.
Glorenza is still fortified with the walls that surrounded it in medieval times, but this isn't where the preservation ends.
Glorenza also has three ancient gateways that allow for entrance into the town as well as semicircular towers, and three Renaissance walls which feature four corner bastions and three middle ramparts.
The preservation of these medieval fortifications makes for a town that is a must for historical enthusiasts. 
Glorenza is also a beautiful place in general as well as one that is rich with Italian history, with a village center that features Castle Glorenza- an established manor house with a tower and courtyard-, the Parish Church of St. Pancrazion- a gothic building with Romanesque origins and a baroque bell tower- and Frolich House, a coroner house that is decorated with a Renaissance allegory painting.
Palmanova is- much like Glorenza- another beautiful Italian town that is steeped in history, with it being one of the well known star forts that could be found in the Late Renaissance in Italy.
Star forts are a kind of fortification that- as the name suggests- are shaped like a five pointed stars. These forts began to evolve during the middle of the 15th century in Italy, when canons and gunpowder began to dominate in terms of battle.
Built at the end of the 16th century, Palmnova was considered to be a citadel or a fort, with it being designed as a Venetian military station.
This is another town that is a must for those who want to experience a piece of Italian history whilst also enjoying some stunningly beautiful views.
This commune and village is a gem to be found in Italy, tucked away in a small valley within the province of La Spezia, which is in the Liguria region of Italy.
Riomaggiore is another historian's dream, dating back to the early thirteenth century. It is a town that is also well known for its wine, which is produced by local vineyards, as well as its amazing character.
A great example of this is the first village in Riomaggiore called Cinque Terre, with colorful terraces built onto the steep and rugged landscape, making for a village that looks ripped straight out of a storybook. 
If you are a fan of the coast, then Portofino is definitely an Italian town that you will want to visit.
Portofino has a tranquil atmosphere surrounding its crescent harbor, but it is also a town that is surrounded by roaming hills filled with small vineyards and olive groves. 
There is a reason that Portofino is featured on so many postcards! The view of the town is iconic, with the harbor nestled in the piazza, and small pastel colored houses surrounding it to make for a truly picturesque location.
Todi is another Italian town that has an idyllic look, rising up on the top of around four hundred meters of hill. The hills overlook the valley of the Tiber River, making for some absolutely incredibly views.
Much like the other towns that we have talked about on this list, Todi is another historical location thanks to being overshadowed by medieval walls.
Just outside these walls, you will also find a beautiful Renaissance building in the form of the S. Maria Della Consolazione church. You will also find the ruins of a medieval fortress, so you can be sure that there are plenty of amazing monuments to be found amongst the luscious landscapes.
One of the most iconic medieval cities to be found in Italy, Siena is located in the infamous city of Tuscany.
The town is linked to banking and commercial activities and was known as one of the major banking centers during both the 13th and the 14th century. Because of this, the town features the oldest bank in the world.
This bank is called the Monte dei Paschi bank, which has- astonishingly- been in business since 1472!
Not only is Siena a historical banking center, it is also one of great beauty and art, with various Renaissance painters being born in the town that would go on to influence the course of European and Italian art
Overlooking the Bay of Naples- found in Southern Italy-, Sorrento- also known as the western gateway to the Amalfi Coast- is a beautiful coastal town that is a popular tourist destination, and for good reason!
The town is absolutely stunning visually and is best known for all sorts of things, from its fantastic hotels, small coves, plunging cliffs and lemons to its woodworking, lace working and ceramics shops.
The views from Sorrento are some of the most incredible to be found in Italy, with views of the Isle of Capri, Naples and Vesuvius all to be found within the town.
The name Alberobello translates to "beautiful tree", and it is easy to see why this particular town has been given such a name. Alberobello is a gorgeous commune and small town located within the city of Bari in Apulia, southern Italy.
Alberobello is well known for its unique trullo buildings, which are huts made of traditional Apulian dry stone and featuring a distinctive cone-shaped roof.
The truli were initially constructed to act as storehouses and as temporary field shelters, as well as permanent dwellings to be lived in by the agricultural laborers or small proprietors local to the town. 
They have since become designated as World Heritage Sites by UNESCO, gaining the title in 1996.
The trullo make for a sight to behold in Alberobello, whilst the hilly surroundings and the narrow, winding streets make for a fairy tale town come to life.
Sabbioneta is another town that is rich in Italian history and culture, so much so that the town itself was inscribed into the World Heritage List back in 2008.
The town can be found in northern Italy, in the province of Mantua within the Lombardy region. It was founded in the late sixteenth century, initially being a minor musical center where various composers were employed.
Sabbioneta was also well fortified, and the perfect example of an excellent layout for a Renaissance period town with fortifications. Many buildings and palazzos of this time still remain, standing proud after so many centuries.
This is a must-visit for those with a keen interest in Italian Renaissance history.
Last but not least, we have another beautiful coastal town to be found on the Amalfi Coast. Positano is a village in Campania that is mostly made up of an enclave nestled snugly within the hills that lead down to the coast.
The town has a mild climate that is Mediterranean in style, making it a popular tourist destination thanks to the warm, long and sunny summers and a temperature that never falls below 6 degrees.
Positano has been a holiday destination for centuries- since the time of the Roman Empire- and its natural beauty, beautifully warm weather and fantastic beaches make it easy to see why this has always been such a popular Italian town.
Final Thoughts
So there you have ten particularly noteworthy towns in Italy that are not only incredibly beautiful, but also have plenty of character.
Whether you are looking for a town that is brimming with history, has plenty of activities to engage in or is simply a great place to relax on the beach for a vacation, you are sure to find the Italian town that suits your preferences best with our varied list!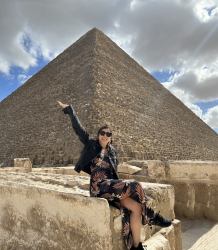 Latest posts by Claudia Torres
(see all)