27 Things You Can Do In Clearwater Beach, Florida 
If you go to Tampa for a trip and have a few days to spend here, you don't have to be limited to city living as there is a well-known long stretch of beach that makes up the western tip of Florida.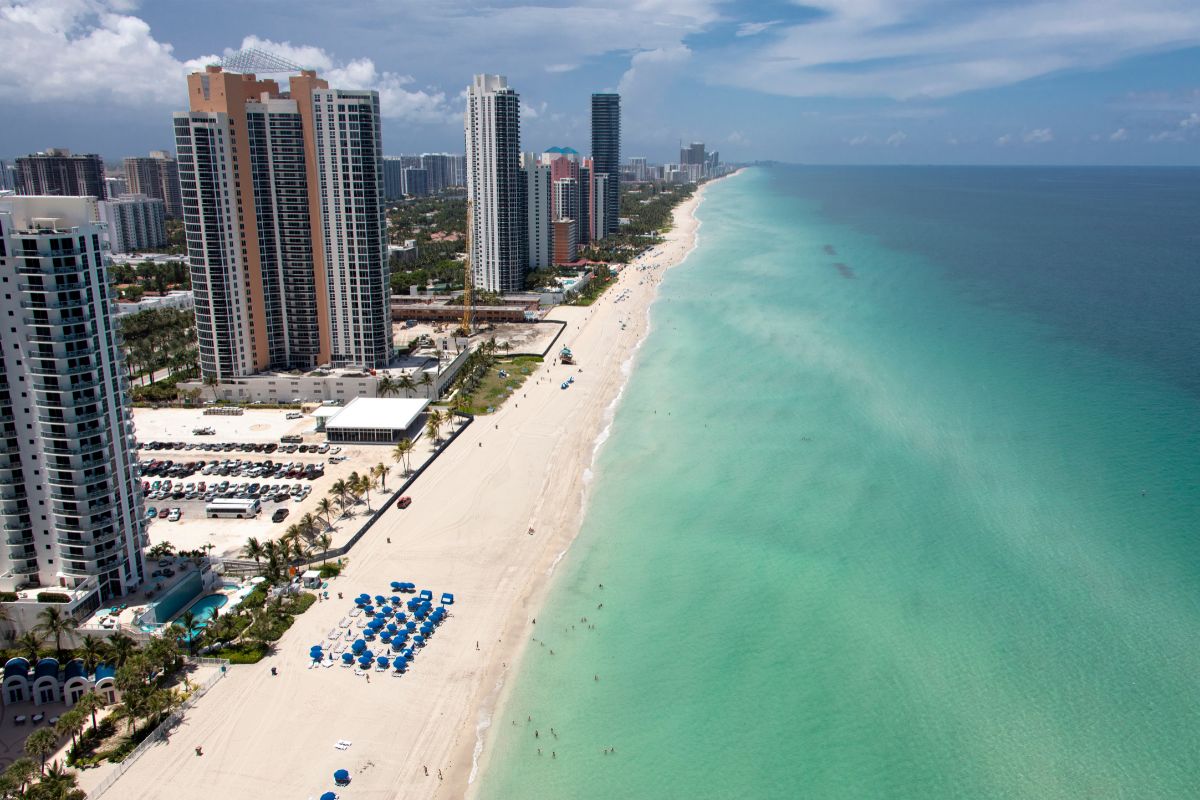 It's not all walks and aimlessly looking around.
If you plan your trip accordingly, you can have the time of your life, as there's so much variety here that can enliven your senses and give you the perfect Florida experience.
With Clearwater beach as a starting point, we'll outline twenty-seven things you can do that give you plenty of variety.
The only question is whether you can fit all of these into your busy itinerary, but first, let's take a close look at Clearwater.
Clearwater Beach: An Overview
We've mentioned that it's in Tampa and may look like your typical beach resort city, but to appreciate this area to its fullest, simply hanging around downtown or Drew and Park Plaza is quite limiting in comparison.
Its white sands and clear blue water that stretches over to the gulf coast make it a tourist hotspot, and there's no wonder that in 2019 there were some 24.5 million visitors who visited Tampa, and the area has some dependence on this for some economic stability.
With that out of the way, you want to get to the important stuff, which is what you can do here, so ready yourself for the plethora of things you can do in Clearwater and the surrounding area.
The Best 27 Things You Can Do In Clearwater
1) Visit A Resort And Spa
On the stretch of land itself, you can find over 20 hotels and resorts that represent a good slice of living in Clearwater, with plenty of amenities like having poolside views, restaurants, grills, and bars nearby, and the main beach itself mere blocks away.
You can easily check in as a place to regroup and plan your following activities, or if you want the holiday experience, you can appreciate them even more, but during peak times, you may find the costs go up, so you can get a deal if you plan your timings carefully.
2) Visit The Clearwater Marine Aquarium
If you turn off from the causeway to the island estates, you can find an aquarium, and here you can see dolphins, otters, and sea turtles up close and you can have tours from staff and trainers who are very knowledgeable about the animals and the area.
Perhaps this is an excellent place for a selfie with a dolphin, or if you're with family, this is a great spot to feed and see the rescue efforts of local marine life, as well as having plenty of other fish species for you to become familiar with.
3) Go To The Coachman Park Shorefront
Here you can find a good mix of people, from runners to people simply walking the trail, this is a decent place to kick back and reflect during a sunset or see a concert if you plan your trip accordingly, but that's not all.
You can find festivals, markets, barbeques, and even a fourth of July event that may see you meet new people, so if you want to get a complete picture of what Clearwater is all about, you will find many relaxed and exciting people here during your trip.
4) Visit Sand Key Beach
This gem is located just south of Clearwater beach.
As you go down Gulf boulevard, you can find a cozy spot that isn't as busy as Clearwater, with plenty of parking and restroom facilities, but if you're looking to relax, you can rent a cabana for the day.
There's so much you can do here, from frisbee to kickball.
The options are almost endless, as this area is best experienced in groups as you can visit the surrounding park and have your own slice of a tropical paradise without going too far.
5) Calypso Queen Tropical Buffet Cruise
If you like buffets and boat tours, this one is worth checking out, as you can set off from clearwater, and it takes you around the beach and surrounding areas in a very unique way, and that can be done in the daytime or evening, so take your pick.
You also have access to an open bar that features rum punch, wine, and beer, with a lunch or dinner buffet with dessert options available, and if you're feeling fun, the evening tour has a DJ, so you have an opportunity to show off your best moves.
6) Go On A Dolphin Watching Tour
If you just love dolphins and want a tour of the west coast, you can arrange a tour and have an encounter with dolphins, so be sure to bring your camera, and for the rest of the tour, well, that's up to you.
You can arrange this with the Clearwater aquarium, or you can arrange this through a third-party provider, so you have a good choice of how you want to experience adorable dolphins in their natural habitat, and you can add lunch at a nearby restaurant by the oceanside.
7) Rent A Private Boat
If the sound of these tours doesn't take your liking, you can have your own experience and have a half-day private boat on the Tahoe Funds, where you can navigate and see anything you like, with a captain who will be more than happy to take you there.
You can go north of Clearwater beach and see the barrier islands, including Caladesi island or even the Three Rooker sand bar.
You can even get off the boat and do some swimming, snorkeling, or exploring the islands themselves, so have fun with it.
8) Go On A Helicopter Tour
Suppose you want a different perspective of Tampa.
In that case, this experience will be one to remember as you meet up with your pilot, who can give you a birds-eye view of the area and point out significant landmarks such as the Skyway bridge and downtown St. Petersburg.
Not only can you get some insights into the beautiful area, but you also get to see spots that you perhaps would like to visit so that you can have a scouting mission as well, and you can upgrade to a romantic package if you want a glass or wine during night flight.
9) Go On A Segway Tour
This idea is a bit out there, but there's no doubt that a segway can be a unique way to explore the city, and while you do this in style, you can cover a lot of ground like the Broadwalk, causeway bridge and more while you hear commentary from a guide.
With the various walking paths in Clearwater, there isn't a shortage of places you can access, and for two hours, you can take the weight of your feet and let the segway guide you to new destinations and is even better if you go as a small group.
10) Go On A Tiki Tour With Open Bar
If you're in a group and want a boat tour that is more exclusive and with some added perks, this one is hard to ignore, as you get a lively cruise captain who can guide your party in any direction with a relaxing feel that feels earned.
You have great music, cocktails, beers, and a crew that can give you plenty of entertainment, so you can also see dolphins and even a manatee if you arrive at the right time of year, and that's if you can take a break from the energetic experience you'll encounter on the boat.
11) Visit The Various Parks
We've mentioned sand key park, but there are many nature trails you can find if you go north of this island which includes the Caladesi island state park, which has a sandy beach where you can see turtles, and if you go inland, you may even spot a rattlesnake.
If you're willing to do a bit of traveling, you can find George C. McGough nature park, Josiah Cephas Weaver park, and even John S.Taylor park, which has a disc golf course and play equipment to use at your disposal, in case you are looking for variety.
12) Take A Trip To A Local Cafe
If you decide to take a break from the scenery, you can hit up a local cafe that is bound to invigorate the senses with snacks like bagels, pastries, quiches, and croissants, with different kinds of coffee that is sure to rejuvenate you during the day.
If you don't like the hustle and bustle of cafe chains, we can recommend the coffee mill, which has a cute and cozy interior that has a few nooks you can anchor down in and relax, which is worth going from the beaten path to Glennwood to find it.
13) Go On A Scavenger Hunt Adventure
If you want to explore Clearwater without it feeling like a chore, you can have fun and go on a scavenger hunt, and all you need to do is arrange and download the City Quest app, where you can collect points and compete in challenges for prizes.
You're not left hanging, though, as you have a remote host who can help you get on the right path, so this is a great option for those who want to kill 2-4 hours to complete, as we can't guarantee we know where you'll end up.
14) Go Fishing
Many of us can appreciate the variety of fish living in these waters, and if you're a fishing enthusiast, you'll find a lively fishing scene here as you have options where to cast your rod and go on charters to explore more of what these seas contain.
You can go on a fishing tour, or you can go to the pier yourself and see what you find, but you will have to obtain a license, which is free in this state, so all the more reason to get out there while having many bait and tackle shops nearby as well.
15) Have A Wine-Tasting Experience
If you want a refined wine-tasting experience that shows you some of the best wines around, you can arrange a tour of the fresh from Florida winery, where you can taste five different wines the vineyard produces, so it is one to tick off your list if you love wine.
You can also learn about the production methods and can give you pairings of cheese, baguettes, chocolate, or olive oil, and you even get to take two stemless glasses and a bottle of wine with you, just in case you can't get enough of the notes and flavors.
16) Rent A Bike
This may well be the most optimal way to experience the best of clearwater as you can pass over bridges and trails, and you could even go inland and experience more of the city, as you can travel at your own pace.
You can find a Dreamrider bike share rental, and you only need an app to set up the rental.
Each bike has seven gears so that you can get through any rough terrain easier, or if you want a challenging ride where you can go pretty much anywhere, your curiosity takes you.
17) Go Rollerblading
You don't need to be youthful to try out rollerblading, as you can go on the causeway and can get around clearwater quickly while having fun, but you will need to use your own rollerblades, which you might be able to pick up at the Walmart near Sunset lake estates.
This beats walking any day of the week, so you can go for a gentle cruise or go for something with high intensity, and if you have a group of friends, even better, as you could race to the pier, as long as you're careful not to knock into any people or traffic.
18) Rent A Fun Ride
You can rent scooters, buggies, and carts for a leisurely drive through the streets, or if you have a gap in your itinerary and want to go for something more relaxing, you can see the sights and get a flavor of what the area is all about.
The team can show you how they work and designate one for your needs, so if you have more people, they are bound to have the ideal transportation for you so that you can get some snaps, and the size of these means you'll have an easier time parking it.
19) Go Paddle Boarding
If cruises and boat tours aren't your things, you can have your own paddleboat or kayak adventure, as you can paddle out to secluded beaches where you can explore and feel like a castaway, even if it's for a few hours.
Your guide can show you the best locations, and you can travel through mangroves to get to some of the most luxurious beaches you'll ever encounter.
If you're alert, you may even spot a dolphin or two, adding more depth to your adventure.
20) Go To Clearwater Beach
It's surprising that we only now have mentioned this beach, considering that it's one of the main draws of the Tampa bay area, which is a fantastic escape to get away from the crowded shopping centers, tourist attractions, and parks, where you can just let loose for a while.
Not only are there brilliant views here, but you can find sunsets that only see possible in the movies, or if you just want a quiet place for some reflection, this is an excellent place to regroup and plan out the other fun things you can do in Clearwater.
21) Try Out The Various Grills And Restaurants
If you're a foodie, you can have the best time ever in Clearwater, as you can find Italian cuisine, bakery goods, and even cafes if you're looking for something different from American diner staples, as some of these places make their food in-house.
You can also try beachside grills, and one place you have to try is Chez Colette's French bistro, which has an artisanal feel about it and has a range of authentic dishes, but it's really down to what kind of food you're in the mood for as you can even keep things simple.
22) Visit The Surrounding Islands
You might have to get a boat or kayak for this excursion, but these little islands can give you the exclusivity that you've been looking for, as long as you avoid tourist seasons and plan ahead, and you may even be surprised by what you can find here.
There are islands such as Cherry island, Boofus, and Noofus island, Moonshine island, core island, Malone island, and even sand keys, so you have plenty to explore with some of the fun and eccentricities of the area reflected in them, so where do you start?
23) Go To A Ball Game
Sports is a big deal in Tampa, and if you share this passion, you can watch minor league baseball from the TD ballpark, which is a spring home of the Toronto Blue jays, so that you can enjoy the game with great drinks, specials and concessions.
You only have to pay $7 a game, so you don't need to commit to anything, and if the weather doesn't hold up, you can exchange your tickets for the next day, so this day out is excellent for experiencing sport culture and perhaps meeting new people.
24) Visit A Giftshop
You might want to bring home with you more than memories and want a gift or knick-knack to commemorate your time here, and the Palm Pavilion gift shop is a short walk from Clearwater beach, with plenty of gift choices will catch your eye.
If you go south near the pier, you can find more gift shops where you can find decorative items like jewelry, fridge magnets, keyrings, floats, picture frames, and so on.
You could get a loved one or get yourself something to look back on a while after your trip.
25) Go To A Bar
There are plenty of bars that give you different experiences, whether you want a bit of British, Irish, or something more refined like a bistro or a gastro pub, where you can have a good selection of dishes and appetizers to take your fancy.
You can try the rusty Lyon and treat yourself to some liquor or a mimosa, and if you have any requests, the bar team should be able to make it to your liking, so if you want more ambiance, you can go to the rooftop with views of the dazzling sunset and sea.
26) Go To A Retreat Center
If you need somewhere to reset and straighten out all those knots that can happen with the demands of everyday life, you can go to a retreat center like the Tiny Ashram, where you can have guidance from a guru to help you gain a new worldview.
With meditation and energy work in a creative and open space, you can go on a personal journey of self-improvement, and you can get in private or group sessions, so you might make a new friend who is just as enlightened and on a similar path to you.
27) Visit The Pier
This pier is located by the coral resort and is a nice place to come and get views of the ocean that stretches to the Gulf of Mexico.
Even though it costs a dollar to walk to the end, we think it's worth it just to witness these stunning views.
Here you can find various attractions and artisanal stores on occasion, with a sunset festival in the evening with vendors and entertainment, so it is an excellent place to come to at the end of the day, that is, if you're not tired out from trying out the other things on this list.
What Kind Of Traveller Are You?
With these ideas, you might be overwhelmed with what you can do, and it's normal to expect that some of these ideas are at the bottom of your list, but with those traveling in groups or families with young children, you might be looking for specific suggestions.
Below you will find some ideas if you're short on funds or want fun spaces for the whole family, so everyone is happy.
For Families
A resort or hotel is a must, as you can have days where you may not want to go too far and enjoy the local amenities, so hotels such as the Pelican Pointe hotel and resort may have what you're looking for as it has a peaceful neighborhood and an outdoor pool.
Suppose you're looking for things to do as a family. In that case, you can visit the Pinellas county zoo, or if you don't mind traveling up to Westchase, you can find the horse power for kids and sanctuary, which gives you interactions with goats and guinea pigs and offers horseback riding.
If you're looking for somewhere to eat, you can try out the Chatterbox family restaurant, which has breakfast, pizzas, and other American dishes if your little ones are picky eaters. Still, even here, they're bound to find something to enjoy.
For Groups
Many of the excursions you see above have options for extra people, so you might be able to find even more deals from sites such as Groupon.
If this turns up with nothing, you can all split the cost evenly, especially when it comes to amusements or hotels.
Perhaps you want something that is more group-focused. If so, you can find an escape room near South Hampton Holdings, which is ideal for groups of around 4-6 people, so it is worth checking out if you have puzzle enthusiasts in your group.
If you want something more active, you could try the Flowrider indoor surfing attraction that is only a few minutes walk from Clearwater beach, and here you can test your skills for 30 minutes on a wave machine that mimics similar conditions out on the waves.
For Those On A Budget
You might be here on a whim, without any plan, but there's no worry, as most of the beaches and sights are within walking distance as long as you stay on the Clearwater isle; otherwise, it may get difficult navigating your way around Tampa.
Be aware that even though you can find attractions that cost less than $10 for entry, you may have to make reservations before your visit, so there's nothing wrong with calling them up and making any inquiries.
Be aware that if you arrange a hotel near the beach, you will be charged for resort fees and there may be some hidden charges for amenities, so if you want to save the hassle, it might be worth booking a palace through Airbnb for convenience.
Some Tips For The Perfect Trip
With some recommendations, you can plan the trip of your dreams, but there are ways to make your experience more comfortable and convenient for you, as there is a lot to see and do here, and your time is valuable.
Below are some tips that you may want to bear in mind when going to clearwater, and perhaps there are a few that you hadn't considered before.
Consider Using A Rental Car Service
This might not be necessary if you decide to stay on the Clearwater isle, but if you want a break from the tourist areas and branch out, as everything is spread out in the bay area.
Still, the availability of this service depends on the season and demand.
You could walk or use the Telo line streetcar, but this might add travel time to your plans, and you may have to factor in any delays, as services in this state can be more relaxed than what you're used to, so don't expect people to be in a crazy rush to get anywhere.
Consider Going In The Off Season
This may not be ideal for some people because summer is the only time they can get away.
Still, if you visit between October and December, you can avoid overcrowding from tourists, and you can find lower humidity there as well, making it more comfortable.
However, these times of year are when storms are more common, so if you want to focus on outdoor activities, you may want to avoid going during the winter season.
If you want to observe more wildlife, the months of April, May, and June are the best times to visit as you can spot migratory birds, sea turtles, and sting rays, which are all more common to find, but Clearwater beach benefits from warm weather all year-round.
Be Careful Around The Sun
There's no surprise that Florida is known as the sunshine state, as it can reach highs of 103º F and 110º F, so more care should be taken when out in the sunshine for long periods, such as using a higher SPF sunscreen for your skin type.
This is especially the case in open areas where there may not be that much shade, and you may have to go inside a store or restaurant to check your tan hasn't turned into a burn, which can happen quite easily if the proper preparations haven't been made.
Save Money With Passes
You can find helpful ways to save a little extra money by getting a Tampa city pass which will give you discounts on admission to aquariums, gardens, museums, and collections, so you can get value if you intend on going to a lot of places like this.
You should be aware that a pass can cost $107 for adults and $97 for children, which might be a steep investment, so be sure that the discounts are useful for the places you want to explore, as admission prices can add up over time.
Take Care If Going Swimming Or Surfing In The Sea
This advice can be applied to any seas with fast-moving currents, as you can find things like rip currents which may not be visible until it's too late, which could in turn drift you further out to sea which is something you want to avoid.
Be sure you know how to get out of one of these and check the beach or local news for warnings, and if you happen to get caught up in one, swim parallel to the shore until you're free of it.
Make An Itinerary
If you want to make an effort to see and do as much as possible, you should plan your days out and make time for stops and breaks as you can easily be tired out by everything you can do but have fun at the same time as not to be too strict with your time.
This way, you can have a solid plan but can take any delays or cancellations into account, so by adding a bit of variety into your day, you don't risk getting bored, and you get to see what Clearwater and the Tampa area has to offer.
In Summary
You might be the kind of traveler who likes to keep things simple and sit near the pool or kick back with a good book, and as it's your trip, it's down to you how you decide to spend your time in Clearwater.
You have many options that make your trip more exciting and meaningful to you, so you don't need to put too much pressure in yourself as you're guaranteed to have fun whatever you do here.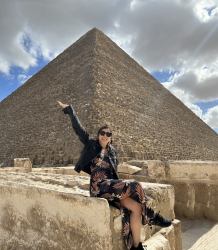 Latest posts by Claudia Torres
(see all)