10 Best Photo Spots In Edinburgh
If you are searching for a beautiful, picturesque city that has the perfect balance of old and new, then you really need look no further than Edinburgh.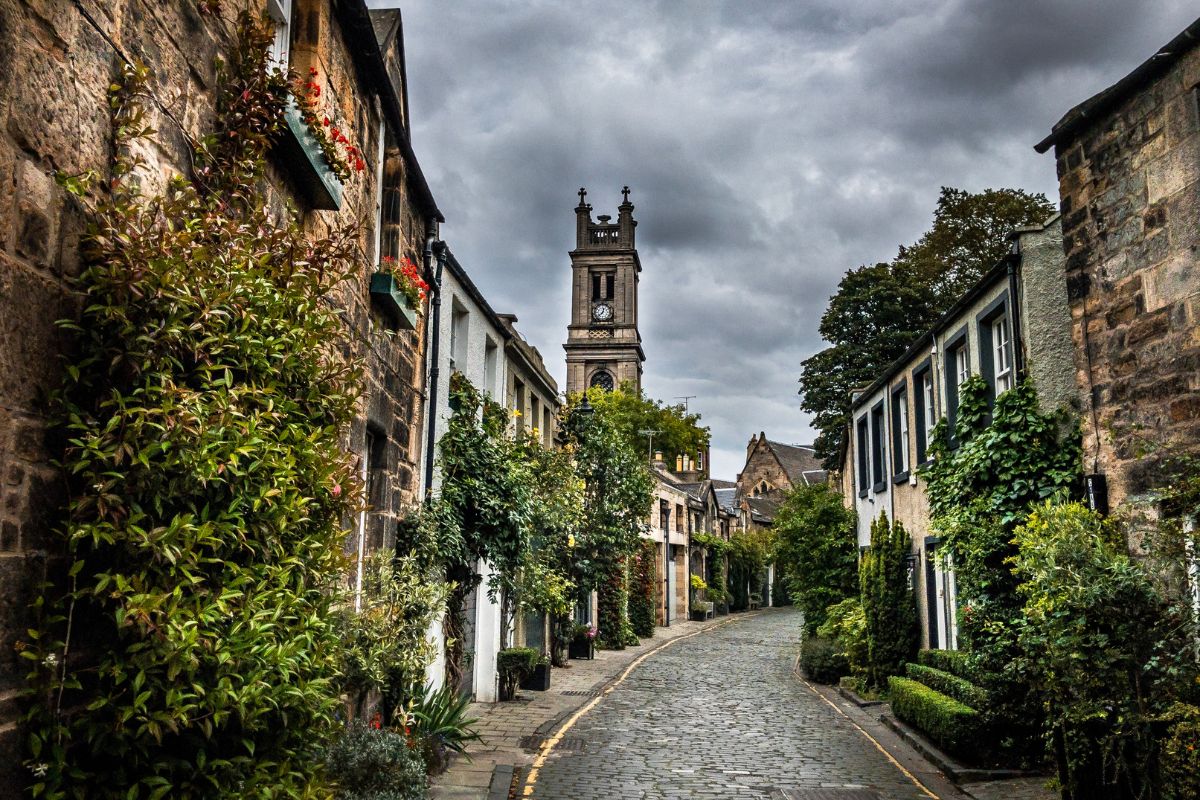 Scotland's capital city is filled with beauty, and offers some of the best photo spots in the whole of the United Kingdom. 
In just one trip to this city, you will be able to immerse yourself in history and see some of the best architecture in the whole world.
A day spent in Edinburgh is a day well spent, so if you find yourself in the heart of Scotland, you might be looking for some of the best photo spots in Edinburgh (Also check out the Best Photo Spots In Washington, DC). 
In this guide, I've compiled 10 of my personal favorites when it comes to the best photo spots in Edinburgh. With a beautiful mix of history, architecture and nature, there is something for everybody in this list. So without further ado, let's jump right in!
Let's cut straight to the main event and kick this off with Edinburgh castle. Edinburgh castle is one of the city's biggest assets, and its location means that it features in a lot of different landscapes taken around Edinburgh.
I remember the first time I got off a bus in Edinburgh, and the first thing that I saw was the castle.
Beautiful and imposing at the top of a large hill, Edinburgh Castle is a big part of what attracts people to this city, and there are lots of different angles that you can look at the castle from. 
While it is a bit of a steep climb to reach Edinburgh castle, it is totally worth it. Here you can get some beautiful shots with the Castle in the background, and for even more photo opportunities you can pay a small fee to enter the castle itself. This is a landmark in Edinburgh that definitely doesn't disappoint.
Depending on where you're from, you may or may not be familiar with the story of Greyfriars Bobby. The Greyfriars Bobby Statue is located near the National Museum of Scotland, and it was placed there in the 19th century in memory of Greyfriars Bobby.
Greyfriars Bobby is often referred to as the most loyal dog in the world. This little Skye Terrier became famous in Scotland in the 19th century as he spent 14 years guarding his owner's grave in the nearby Greyfriars Kirkyard.
For 14 years, the people of Edinburgh saw this little dog resting loyally alongside the spot where his human was buried. 
For obvious reasons, this little dog isn't around anymore, but this memorial statue is. It is said that rubbing the nose of the statue will bring you good luck, and that is why the nose of the statue is gold, while the rest is black.
Whether, or not, this is actually true is yet to be seen, but there's no denying that this is a great photo spot!
If you're not afraid of a bit of a hike, then you should definitely consider visiting Arthur's Seat. This ancient volcano is located within Edinburgh, and it boasts beautiful views of the entire city. If you want to experience nature without leaving the city, this is the place for you. 
From the top of Arthur's Seat, you can see straight across the city and observe the blend of old and new with nature mixed in.
While the walk itself is a little strenuous, the end product is totally worth it, and it really is one of the most desirable photo spots in Edinburgh!
Scotland, and the whole of the UK for that matter, is packed full of castles and palaces. With one of the most historic royal families in the world, it's no surprise that as well as Edinburgh castle, there is an active palace located in Edinburgh.
For many years, the Palace of Holyroodhouse was lovingly referred to as the Queen's residence in Scotland.
But following the passing of Queen Elizabeth the Second, the Palace is now the Scottish home of her son, King Charles the third. 
The Palace of Holyroodhouse is located in an area with vast gardens, and for this exact reason it boasts a lot of different photo spots.
From areas near the Palace, to the wealth of picture-perfect areas within the gardens, you are guaranteed to get the perfect shot at Holyrood Palace. 
I mentioned earlier, the experience of getting off a bus and the first thing you see being Edinburgh castle. The place where this experience is most likely to happen is on Prince's Street.
Prince's Street really acts as the blending spot between the new and the old of Edinburgh, and it is also the home to Princes Street Gardens. 
Princes Street Gardens is directly below Edinburgh Castle, so you will get a view of Edinburgh Castle from this location that you simply cannot get anywhere else.
During the summer months, Princes Street Gardens is the perfect place for a picnic and some beautiful warm-weather shots with the castle.
And in the winter, you will find Princes Street Gardens filled with the hustle and bustle of Edinburgh's Christmas Markets. No matter when you visit these gardens, you are guaranteed to get some perfect shots. 
If you are desperate for a panoramic view of Edinburgh, and aren't afraid of a little hike, then Calton Hill Viewpoint is a great place to go.
The views of Edinburgh that this spot offers are fairly similar to the views at Arthur's Seat, so if you are short on time, we would recommend only visiting one during your trip. 
Calton Hill is a short hike, but the views are totally worth it. It is slightly different from Arthur's Seat as there are a variety of different monuments at the top of Calton Hill. 
The views are absolutely stunning, and the photos that you will be able to get are out of this world. So what are you waiting for?
Alternatively, if you are familiar with the TV show Outlander, then you may want to pay a visit to Bakehouse Close.
Bakehouse Close is the location of the print shop in Outlander, so you will get to see a historic venue and a place out of a TV show if you visit this spot. 
Until you visit Edinburgh, you truly won't believe just how breathtaking the architecture in this city is. The beauty about Edinburgh is that pretty much anywhere in the old town is a photo opportunity, and Bakehouse Close is no different.
The University of Edinburgh is one of the top 20 universities in the World for a number of different subjects, and it is also the home of the School of Divinity.
While it may seem a little strange heading to a college to take some photos, the architecture of this building simply cannot be missed. 
This building is huge and intimidating, and it is actually located on the walk-up to Edinburgh castle. So mid-way through this pretty steep incline, you can take a short stop-gap to take some photos outside the university.
This place truly is magnificent, and you're going to want to get some photos outside there while you're in town! 
If you are looking for a different shot of Edinburgh Castle, then the Vennel Steps is the place to go. In this area, you can get a beautiful shot of you walking up the steps with Edinburgh Castle looming big and beautiful in the background.
No matter whether you are visiting on an overcast day, a snowy day, or a beautiful sunny day, you'll still be able to visit this location and get a gorgeous shot of the Castle.
The Vennel steps were originally a hidden alleyway, and they are a beautiful historic location. A great place for the perfect shot! 
Finally, let's wrap this up with Victoria Street. Visiting Edinburgh without getting a shot in Victoria Street is pretty much a crime, simply because this street is breathtakingly beautiful. It also has a link to the Wizarding World too.
While it has never been officially confirmed, it is commonly believed that the cobbled floor and small windy side streets of Victoria Street acted as J.K. Rowling's inspiration for Diagon Alley.
With colorful buildings and a beautiful swirling street, there is nothing not to love about Victoria Street. 
But, if you want to get the perfect shot on this street, we would recommend getting up bright and early to beat the crowds!
Summary
In short, in this guide, I have told you all about 10 of the best photo spots in Edinburgh. From Edinburgh Castle to the Vennel Steps, and Arthur's Seat, there is something for everyone in this guide!
So if you find yourself in Edinburgh, you know where to go to get some of the best shots.
Thanks for reading!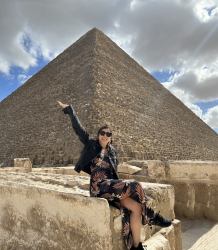 Latest posts by Claudia Torres
(see all)