10 Best Hostels In London [From Astor Hyde To Wombat City]
I've done a lot of traveling in my time, and it's no surprise that I've found myself looking for the best hostels to stay in in London.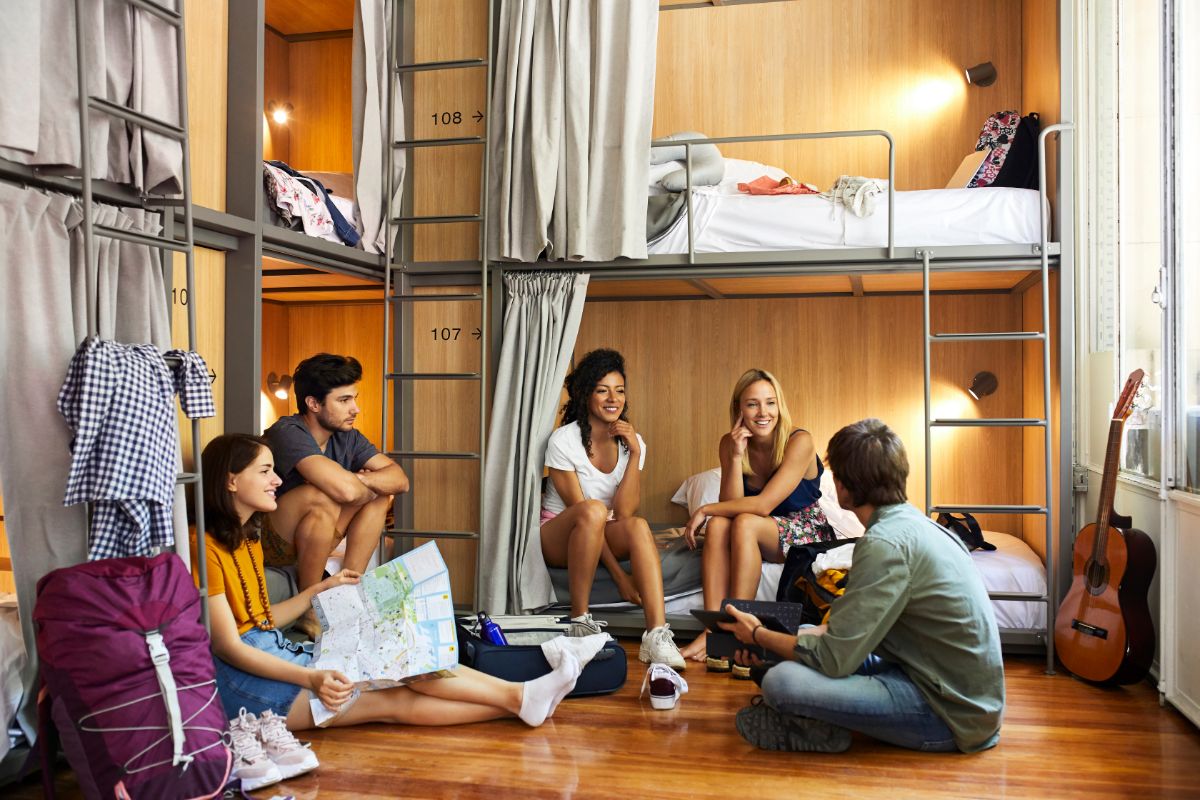 London hotels are expensive, and sometimes I don't want to spend all my time alone.
That's why I've looked for the most social areas and found 10 of the best places to stay.
From Astor Hyde to Wombat City, these hostels are the best choices for any traveler heading down to London.
Astor's Hyde Park is located in one of the most charming and beautiful locations in London.
Found close to some of the city's greatest museums, I can easily travel to the Natural History Museum, Victoria & Albert, and the Science Museum.
If I wanted to travel anywhere around London, I would just take one of the trains or buses.
One of my favorite pastimes is walking around the local area and soaking up the sights.
But if I found a celebrity walking by, that's for you to find out, isn't it?
Best of all, Astor Hyde Park, despite being in an upscale area, is affordable too.
It makes it a great base when you're traveling around London, and one of my favorite hostels of all time.
Although Astor Hyde Park is a central hub, even more central is the Astor Museum.
Named for having the British Museum on its doorstep, this hostel is located in Central London.
If I want to go for a short walk to Piccadilly Circus, Trafalgar Square, or even Covent Garden, this is my favorite place to stay.
Despite being in such a central area, even if I want to go out for drinks, I can be promised a nice and quiet walk without any major issues.
I should also mention that both Astor Hyde Park and Astor Museum cater to those between 18 and 40 years of age.
They don't allow minors, so if you want a child-friendly trip where you can make friends?
Then don't worry; Astor hostels are actually your best bet.
Do you want to meet new people? If so, then I recommend staying in Notting Hill.
Hostel One is both run and designed for backpackers, and they also organize activities.
If you don't want to explore the city alone, because I know that's quite daunting, you can always join along with the free day activity.
The same can also be said for dinner time and if you enjoy going out at night?
Well, I can guarantee you'll be in safe hands with the group outing around Notting Hill.
Hostel One has three different common areas, so if you are traveling for work, you can easily take the time to do so in a great environment.
Different rooms can suit your personality, especially if you want to relax or party.
The Mornington Camden is a part of a larger hotel, but it's more for women who prefer not to share with men while traveling alone.
As a female-only accommodation, it's one of the safest places to stay when in London.
It sleeps up to 10 people, and I found that I've had easy access to Central London with the only effort coming from jumping on and off the Underground.
It's a luxury hostel where I've even had access to a deluxe bathroom.
While I haven't explored any activities while out there, it's easy enough to make friends in this friendly environment.
I can keep my essentials in lockers and enjoy watching TV in communal areas too.
Park Villa's Boutique Hostel is a hostel that has been awarded for its unique take.
Located in the heart of the old East End, Park Villa has been made from a Georgian Regency villa attached to a coach house.
Each dorm is furnished with oak wood floors and custom bunk bed pods, and if you're feeling particularly fancy, you can even book a private room.
Park Villa's Boutique Hostel is close to many different areas, such as the ExCel Center, O2 Arena, and the Olympic Park.
If you're looking for fish, chips, and burgers, I've found some of the best places to eat the local delicacy.
There are so many fun things to do, and it offers a home away from home when you need it most.
Elephant & Castle is a great travel hub for any travelers coming from major airports.
I've found it easy to get from Gatwick, Heathrow, Luton, Stansted, and London City airport.
With it being so easy to move from one airport to Elephant & Castle, is it a surprise that Safestay is so close to the major train stations too?
Safestay hostels offer a great area to make a base when you want to stay for a long period.
It's also a great social area, with Meet Ups at Happy Hour organized between 4 and 7 PM each night, and they even have weekly specials and 2-for-1 cocktails.
But one of my favorite parts is the free walking tour.
If I don't want to travel to London alone, I can find out all the hidden hot spots, with my main job just contacting reception to organize everything.
Located in Central London, I mostly love Saint James Backpackers because they will always supply a free breakfast and dinner daily.
Every room has a USB charging point, so say goodbye to travel adaptors.
If I want to exercise, I can wander down to the free outdoor gym, and when I'm tired, I can also have free tea and coffee.
I love spending time meeting new people, and they even have an exclusive ladies-only dorm if you would rather share with other women.
Chat in the summer sun in the massive patio garden, and enjoy the spacious dining area each night.
Honestly, if I want to focus on socializing more than travel, then I would always choose Saint James Backpackers.
Also located in Notting Hill is the Urbany Hostel, where I've found one of my favorite contemporary hostels.
International plugs and USB ports make it easy for me to charge my phone or laptop to take advantage of the free WiFi.
I can cook meals in the open kitchen and meet many people in the common areas.
Depending on how many people I'm traveling with, I can book my own private room for group bookings.
Not only are they free for group bookings, but even if I'm traveling with one or two friends, I can easily book a room for us both.
But I can book the Joker room if I'm traveling alone and don't have a preference.
Of course, it's non-refundable because this is a room I would pick if I don't mind where I stay.
It's almost like a game of Russian Roulette to book this room.
A perfect home base for my stay in London, Wombat City is home to travelers, backpackers, day-trippers, and anyone away on business.
The common areas have hammocks, a bar, and a room for yoga.
The rooms have bunk beds and a seating area, and all of them are perfectly lit to ensure a comfortable stay.
There's no doubt that Wombat City is one of my favorite places with its sleek rooms.
Every hostel has its story, and the story behind Wombat City is that it was made of wood from an actual ship!
For over 150 years, it's been a hostel, and it's without a doubt one of the most popular hostels in London for a reason.
I've found that no matter where I stay, Wombat promises a comfortable and safe stay that makes it a perfect refuge for travelers.
Not far from Earl's Court Underground station is this YHA hostel.
It's a gorgeous Victorian building and close to some of London's best tourist attractions.
It has a courtyard garden that makes it perfect for talking to others and a great place to soak up the rays.
I've found that even if I prefer my own space, I also have the choice to book my own private room too.
I've found that I can enjoy breakfast while I'm there and sit down for a continental meal.
It's a central hub where I can easily head over to Madame Tussauds, Buckingham Palace, and so many more popular selections.
Regardless of where I want to go, I can easily get there through YHA's nearby travel links.
Final Thoughts
Have I inspired you to try out some of these places? Hopefully!
These are some of my favorite hostels to stay at in London.
They're more affordable than any hotel, and it's a great way to make new friends while traveling around.
If you want to find new friends, stay at any of these hostels and make your London trip more memorable.
Not only will you have the sights, but the memories will last forever.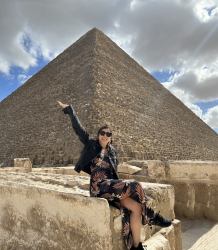 Latest posts by Claudia Torres
(see all)