The Ultimate Guide To Studying Abroad for Grad School in the UK
So you're wanting to live the expat life in the UK? You've decided that America isn't the best place for you to continue your studies, but you're not sure how to go about even starting the process of making that a reality. You like the idea of going to another country, but unfortunately you don't speak any languages other than English, so you realize that there's only a few countries where's that's an option. An idea has sparked in your head; "What if I go to the UK for grad school?" As someone who has done it once and is now in the process of doing it again, I am happy to say that, while it's an intimidating process, it's completely possible and very worth it.
Pros and Cons of UK Grad School
Pros:
In the US, before you can apply for grad school, you must take the GRE, which is not required in the UK.
You gain experience abroad that can't be compared to those who stay in the US.
Most grad programs are only a year, compared to the US, which are two or more.
Grad programs in the UK are cheaper than in the US, even for international students.
No language barrier.
US financial aid applies to your studies at most UK universities.
Cons:
If you're used to US-style of teaching, UK grad classes can be jarring.
School is cheaper, but paying for a visa, accommodation, etc. can end up making it cost the same.
Homesickness.
UK degrees don't always help you get a job in your field back in the US.
What's the First Step?
Once you've decided that this is something you want to pursue, the first step is to decide what programs you're interested, and figure out which schools have them. A good place to check first is FindAMasters. Here, you can focus your search to the UK and add keywords to find universities that have something in your field. If you also specifically want to be in a certain region of the UK, you can add that as well (such as London or Scotland) and it will tighten up your results. Once you figure out what you want to get a degree in and perhaps a few choices of schools to attend, you're finally on track to get started.
Decide How You'll Apply
There's a few routes to approaching this. The first is through a program such as Across The Pond, a free service that guides you through the application process from trained professionals who know how to help you make yourself look good to the university. The only downside is that these programs have certain universities they work with, which means that if you don't want to go to one on their list, then you're out of luck.
Another way is to do a highly prestigious program such as Fulbright, which requires almost a year or two of preparation before you even apply, which can be quite intense. The pro is that it's almost completely free if you get accepted and you'll save a lot of money.
The third is how I did it. Completely on my own, I applied to a variety of schools through their application portals. While this might seem intimidating, I promise that it's actually not and can be good for those who are independent and good at keeping their process in order.
Gather Your Materials
It's probably been awhile since you applied to college, but this application will be slightly more intense than that was. Before you maybe had to just tell them your extracurricular activities and write an essay about a profound moment in your life. For grad school, it's a bit more complicated, and especially so for one abroad. Thankfully the only thing you don't have to worry about is the English proficiency test that non-speakers have to do. But you will have to have original transcripts from college, 2 or 3 letters of recommendation, a passport scan, and a perfectly crafted personal statement.
Ask your recommendation letter writers early. If you need one from a professor, make sure you ask a couple months in advance, because they'll probably be busy and need reminders. You'll probably need a work reference too, and in my experience, this can be an awkward thing to ask an employer for, especially if you don't want them to know you're ditching your job to go abroad. If possible, ask a former internship supervisor or a friend at your company who has a higher position than you so you don't have to go straight to your current boss and reveal your plans to them. If they seem busy, offer to write the letter for them and have them go over it and tweak it to what they might say instead. Many will be okay with this, as it makes less work for them.
The personal statement is where you'll spend the majority of your time. It usually needs to be about 1-2 pages and explain rationale for choosing your program, previous academic background, experience that contributes to your program, your long term academic goals and how will the program help you achieve them. It's your chance to say who you are and why you're meant to be there. This isn't something you write in a day and submit. Take your time, read over it many times, have friends read over it and perfect it. Once you've done all of these things, you're ready to send it all off.
After you've sent it all in, now you wait. Some programs require a Skype interview, some may want to have you send in supplemental materials, but many also just either accept or reject you within a couple weeks, so just be patient.
So You Were Accepted...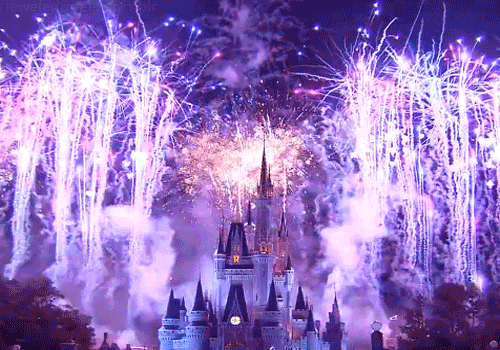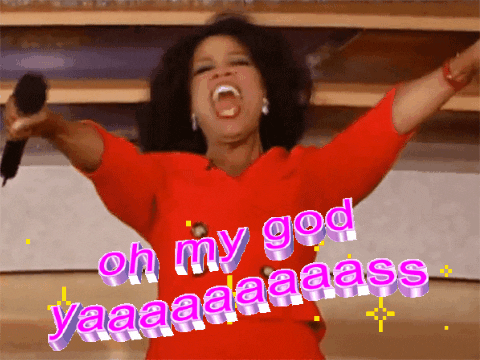 I'm assuming at this point you've been accepted and want to continue the process. Yay! But don't get too excited. Getting accepted is awesome, but there's still a lot more to do.
Financial Aid and Scholarships
You're probably not able to pay the entirety of your tuition so you're going to have to apply for financial aid through FAFSA or Sallie Mae. You're in luck, because US financial aid is accepted in almost all universities in the UK, so all you have to do is do all your tax info, select your school from the list and send it off. You used to have to wait until January 1st to do this all, but it was recently changed that you can do it as early as October 1st of the year before you leave for school, so the earlier you get it in, the better. You can get the whole education covered in loans and you'll get confirmation from your school that you'll be covered and receive a letter showing that you have funds to cover yourself while at school, which is needed for the visa and your arrival into the UK.
There aren't tons of scholarships for grad school abroad, and the few that exist you must apply for very early and they're hard to get. Your school probably will have scholarships you can apply for to help offset the cost. I received a full-tuition scholarship from my university for my last program, so it's possible! Just make sure your applications for those are just as good as your personal statement.
Accommodation
Usually right after you're accepted, you're able to apply for university provided accommodation. Sometimes it's a bit later, but the earlier you applied to the school, the higher up you are in the queue for getting campus housing. The easiest route for a student coming in from another country is to just go through the school for a place to stay. That way you don't have to add one more thing to your list to worry about. Look through your school's offerings, see what works for your budget. £150-200/week is what you'll probably find for a standard dorm. In the UK, they rarely have double rooms, so you'll have your own space, maybe your own bathroom and share a kitchen. To help with not arriving to an empty room, I pre-purchased a bedding, kitchen and bathroom kit from UniKitOut to be at my room at arrival, which was very helpful.
If dorm life isn't for you, then usually your school will have many resources for you to find student-friendly housing that isn't related to the school. In this case, it'll be hard to search for this from abroad, so you'll most likely have to arrive and stay in a hostel or AirBnB for a short time while you search. You'll also have to have saved up money in advance for this, because it won't be automatically taken out of your financial aid disbursements and most places want a full deposit before you move in.
Visa Application Time
Probably the most stressful part of most people's experience when trying to go abroad for school is applying for their visa. UK immigration has gotten very strict and that makes trying to get a visa difficult and complicated. There are horror stories of people not getting theirs back in time to leave, or not getting granted one at all. Since you can't apply for one until 3 months before your course starts, sometimes it feels like such a last minute thing. What ends up getting in the way a lot of the time is waiting for your CAS number (confirmation of acceptance of studies). Even if you get accepted early, you'll probably still have to wait to receive it until less than a month before you can apply. You may have to bug your school a bit to make sure you get it so you can apply ASAP and get your visa back before you leave.
PRO TIP: Make sure when you get your visa photos taken, that you get them in the right size. I almost made a mistake that could've delayed my visa. Find a Walgreens or other store that will print the photos in the UK size (not all locations will do this). Do not send the US size!
After you get you CAS, you can apply online. After you finish the application and pay the fee, you must then make an appointment to get your fingerprints scanned and your photo taken. And then you still have to send in your full application separately. I thought you just gave it to the people at the appointment, but you have to put all the stuff in an envelope and mail it off to NYC with a return envelope and then wait. You should get it back within 3 weeks. I got mine back in 10 days.
What Else?
A lot of the stuff you'll be itching to do before you leave (sign up for classes, open a UK bank account, etc) won't be doable until you get there, so in the meantime before you leave, there's a few more things you can do to prepare for your arrival.
Get an International Student Identity Card for discounts.
Unlock your phone so you can use it with a UK sim card.
If you take medications, stock up on a few month's worth before you leave.
Purchase your flights.
Gather all your paperwork required for entry to the UK (acceptance letter, proof of funds, etc).
Wrap up whatever you must (resigning from work, moving out, saying goodbye to loved ones).
Departure and Arrival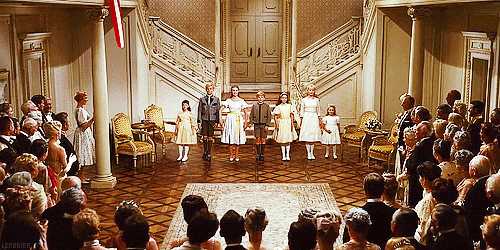 Saying your goodbyes will be hard, but soon you'll be in the UK and starting your new life. Upon arrival, it'll feel like a whirlwind of things will need to happen. You'll have to enroll at your school which means handing over your original transcripts so you're "official," attending orientations, choosing your classes, opening a UK bank account so you can receive your financial aid money (you can't get your money until this is solved, which can be tough sometimes), and figuring out how to navigate this country. You'll get your student card (which you need to apply for a student Oyster card, for those of you in school in London) that will get you special discounts at local stores. For travel around the UK, you can purchase a railcard to receive 30% off train tickets. You'll meet other international students and get a taste for British life. You'll start to notice odd differences between what you're used to at home, compared to the UK (even Starbucks isn't exactly the same). But eventually, you'll settle in and start classes and realize that life as an expat isn't all that bad. Good luck with your journey!